Searching for TRUSTED FOUNDATION REPAIR IN Richmond?
Your home is one of your biggest investments. It's where you and your family make memories and it's where you go to feel safe. At Stable Foundations our Richmond foundation restoration and basement wall repair experts know how important it is to protect the place you call home. That's why we strive to provide reliable foundation repair solutions that will protect the integrity of your home for years to come. With an unwavering commitment to honesty and high-quality service, we can help you find the right solution for your unique foundation repair needs. Whether settlement or water damage is the culprit, you can trust Stable Foundations to provide a solution that lasts.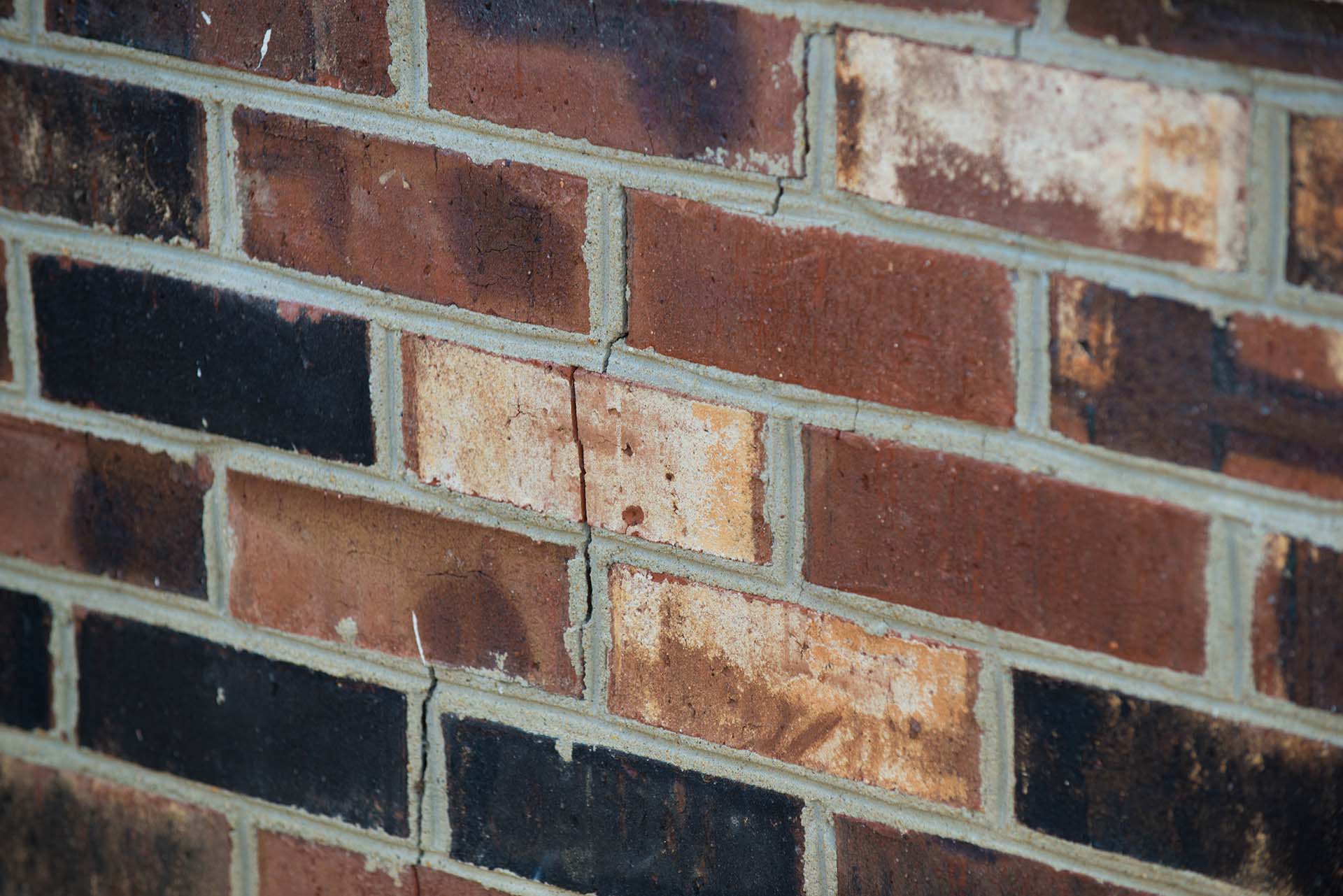 OUR FOUNDATION REPAIR SOLUTIONS
Our team at Stable Foundations offers top-of-the-line foundation repair products. Our Richmond foundation restoration and basement wall repair services include: 
Helical piers are a deep foundation solution, transferring the weight of your home to stable soil far below the Earth's surface. In doing so, helical piers help relieve some of the stress from your foundation that previously rested on unstable soils. Requiring no heavy equipment, helical piers are a relatively quick solution for restoring your home's stability. To learn more about the benefits of using helical piers for foundation repair, visit our helical piers page! 
To address basement wall cracks, bowing, and buckling, we proudly offer our customers the StrongHold™ Carbon Fiber Repair Systems. Carbon fiber is 10 times stronger than steel, yet 40 times lighter than steel, making it strong and discrete—the perfect solution for foundation crack repair. To learn more about how the StrongHold™ Carbon Fiber Repair System can restore your basement walls, visit our basement wall repair page!
Commercial Foundation Repair:
At Stable Foundations, we have proudly restored the stability and structural integrity of many commercial buildings across VA. Our commercial foundation repair solutions range from helical piers to design build Earth retention—to learn more, visit our commercial page!
What Causes Foundation Problems?
The first step in determining which foundation repair solution is best for your home or business is diagnosing the cause of your structure's foundation problems. At Stable Foundations, we offer free foundation inspections, during which we will assess foundation damage and any potential causes. Most often, water damage, settlement, and flooded basements are the culprits of a cracked, unstable foundation. Living inland or close to the shoreline can also make an impact on your foundation, as soils vary across the state of VA. Our team at Stable Foundations is familiar with the soil of the Richmond area and knows how to deal with them when it comes to foundation repair.
MOST COMMON CAUSES OF FOUNDATION DAMAGE:
Foundation damage caused by hydrostatic pressure
Simply put, hydrostatic pressure is water pressure, and it's a big problem that affects many homes around the Richmond area. Because the hydrostatic pressure can force water through the smallest of basement cracks, it often causes foundation damage that leads to larger repairs. 
Water weighs in at around 60 pounds per cubic foot. When your property's landscaping is not graded correctly, or your drainage system is not adequately managing water, the soil around your foundation could become saturated. This saturated soil can place tens of thousands of pounds of hydrostatic pressure on your home, causing your foundation walls to crack, cave in, and endure some serious water damage.
The best way to protect against foundation problems from hydrostatic pressure is to improve water diversion and management, as well as utilizing proper basement waterproofing methods.
How expansive soil causes foundation problems
Certain types of soil can shrink and swell from extreme weather conditions. Shrink-swell soil, commonly referred to as expansive soil, can cause major problems for your foundation. When the soil swells with heavy rainfall, it places added pressure on your foundation walls, pushing them inwards and causing them to crack. When expansive soil shrinks due to heat and drought, your foundation will shift and settle. 
Flooded basements and your foundation
Flooded basements are another big concern when it comes to foundation problems. Not only can they cause foundation damage, but a leaking basement can also be an indicator that damage already exists. A sewer leak or burst pipe can cause water to leak into the soil underneath your foundation, causing the soil to become saturated and create hydrostatic pressure against your foundation. If you have any cracks in your foundation walls or concrete slabs, that leaking water can easily make its way into your basement and cause even more extensive damage.
SYMPTOMS OF FOUNDATION DAMAGE
Foundation damage can appear in many different forms, with some easier to spot than others. As a homeowner, it's important to know the basic signs of foundation damage and when to call a Richmond foundation restoration and basement wall repair professional.
Symptoms include:
Sticking Doors and Windows
Wall Cracks
Bowing Walls
Tilting Chimney
Uneven Floors or Floor Cracks

BENEFITS OF FOUNDATION REPAIR
Foundation repair can seem overwhelming to a homeowner, but it's best to get the problem fixed early before it becomes worse and potentially more expensive.
Benefits of repairing your foundation include:
Prevent more expensive issues from occurring
The sooner you move forward with repairs after noticing the symptoms of foundation damage in your home, the less expensive the repair will likely be. The longer you allow your foundation to accumulate damage, the more extensive the repair will have to be. If you get permanent foundation repair from Stable Foundations, we can get you back on stable footing before more damage starts to happen.
You may not be planning on selling your home, but it is important to keep the value up just in case something ever changes. Taking the initiative on foundation repair for your home will increase the value and ensure new buyers that they are making a smart investment by purchasing your home because they're not going to have to shell out for pricey repairs down the line.
Restore your home's structural integrity
Restoring your home's structural integrity is the main focus of foundation repair. There are various methods to reach this goal and we will consider the best options for your particular situation when you hire us. Whatever the solution we choose the outcome is the same: A stable foundation for your home well into the future. 
A home suffering from foundation problems can be an unsafe place depending upon how advanced the damages are. In some cases, floors and walls become at risk for collapse. Protect your home and family by ensuring your walls are stable.
CHOOSE STABLE FOUNDATIONS FOR FOUNDATION REPAIR
We realize that foundation repair can seem daunting, but our team of Richmond foundation restoration and basement wall repair experts is here to provide education and help walk you through the entire process.
We have proudly provided Virginia residents with foundation repair solutions for over 25 years. As a third-generation company, we take pride in our family-owned business and work hard to earn your trust through complete honesty and integrity with every job.
Rely on Stable Foundations for all your foundation needs. Contact us today to schedule your free inspection!