Crawl Space Air Quality Control in Richmond With Crawl Space Encapsulation
Richmond Crawl Space Air Quality Control
The crawl space beneath your home is a world all its own—dark, dank, and dismal. It's the perfect habitat for rodents and other critters, as well as spiders, snakes, and termites. And because it holds moisture and humidity, it's also a hotbed for mold and fungal growth, which promotes rot in the wood joists that support the floor of your home, and degrades the concrete of the foundation.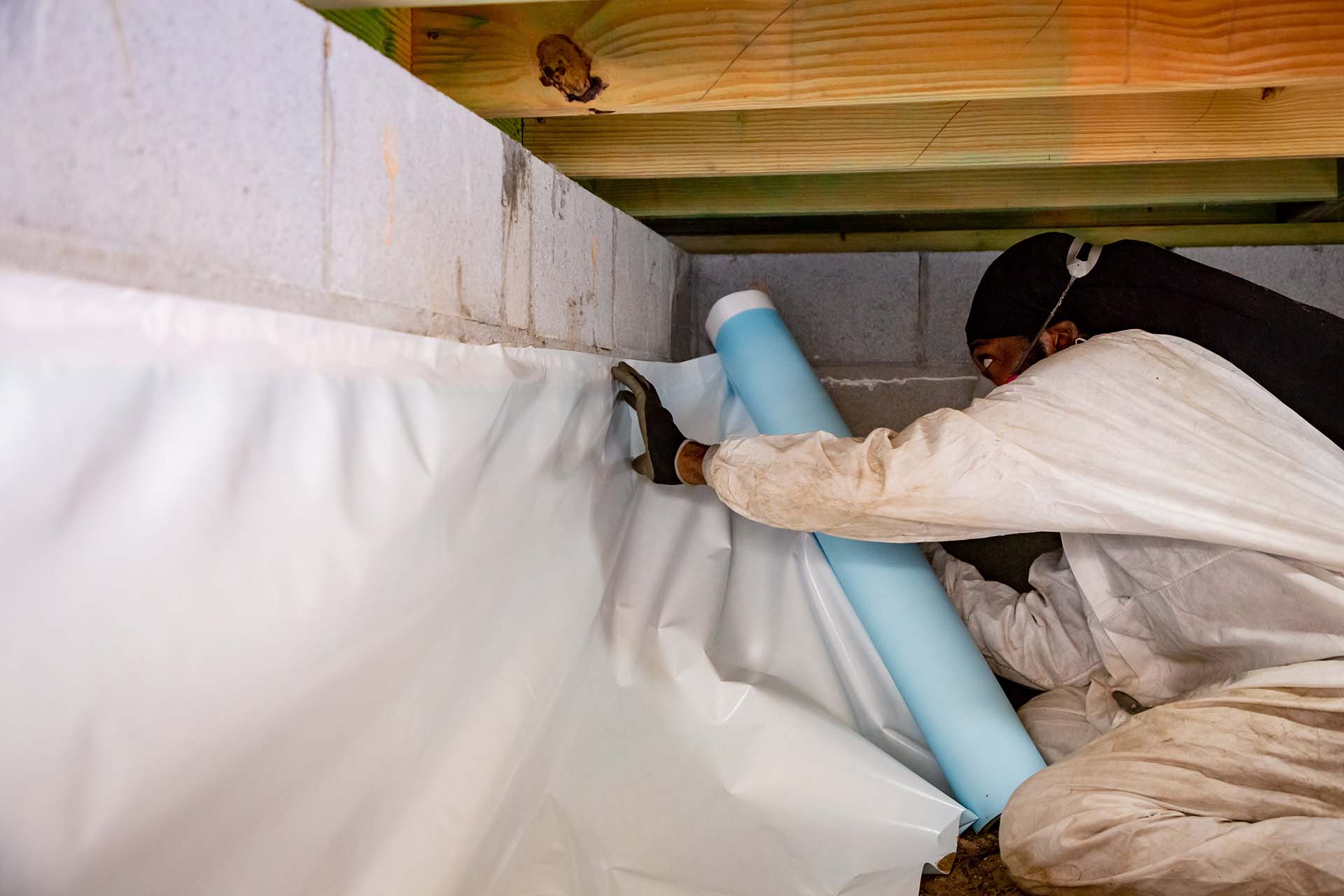 All these conditions are bad enough on their own, but an open crawl space also has a musty smell, which permeates the air inside your home. Roughly 50% percent of the airflow in your home comes from the crawl space. If you can smell the mold and mildew from beneath your home, there's a good chance that dust, dirt, pollen, and other allergens and organic contaminants you'd rather not think about are being circulated into your home from the crawl space. That's not a good thing for people with asthma or pulmonary and immune system disorders.
Solution for Better Air Quality
The best way to improve the air quality in your home in Richmond is with crawl space encapsulation and the installation of vapor barriers. Crawl space encapsulation of your Richmond home is the ideal crawl space air quality control solution because in the process of completely sealing it off, you eliminate all the conditions that dirtied up the air quality inside your home.
Added Benefits of Crawl Space Encapsulation
Crawl space encapsulation provides crawl space air quality control for your Richmond home in ways you might not have considered. By reducing the air filtering up from the crawl space, you improve the performance of your furnace and your A/C unit. Since hot air flows toward cooler air, the hot, humid air rising from the crawl space heats the inside air, which makes it harder for your air conditioner to efficiently cool the house and circulate air properly. The opposite happens during cold winter days. The warm air inside your home circulates toward the crawl space, working your furnace over time and reducing the inside airflow. By closing off the crawl space, not only do you improve the efficiency of your heating and cooling systems, but you also improve the movement of clean air throughout the house.
Work With Stable Foundations
You don't want to live with foul-smelling air, and you certainly don't want mold spores filtering into your home to wreak havoc on your carpets and upholstery. We've been serving the Richmond community since 1992, repairing foundations and cleaning up crawl spaces. After three decades, we've figured out more than a few ways to permanently solve your Richmond crawl space air quality control problems. Contact us for your free inspection and consultation on the benefits of crawl space encapsulation for your Richmond home.