Crawl Space Repair and Water Damage Prevention for Richmond, VA
Musty odors, sagging floors, high humidity–these are just a few of the symptoms you'll notice throughout your home when you need crawl space repair. With exposed dirt floors and uninsulated foundation walls, crawl spaces are naturally more exposed to moisture damage than any other part of the home. However, the area isn't visited often by homeowners and is usually neglected. Yet, because problems throughout your living space often start beneath your home in the crawl space, basement, or foundation, they deserve a little more attention. It's important to invest in crawl space waterproofing and encapsulation as a proactive measure, or crawl space repair if you've already noticed damage, to ensure that your home doesn't suffer from structural damage or poor air quality.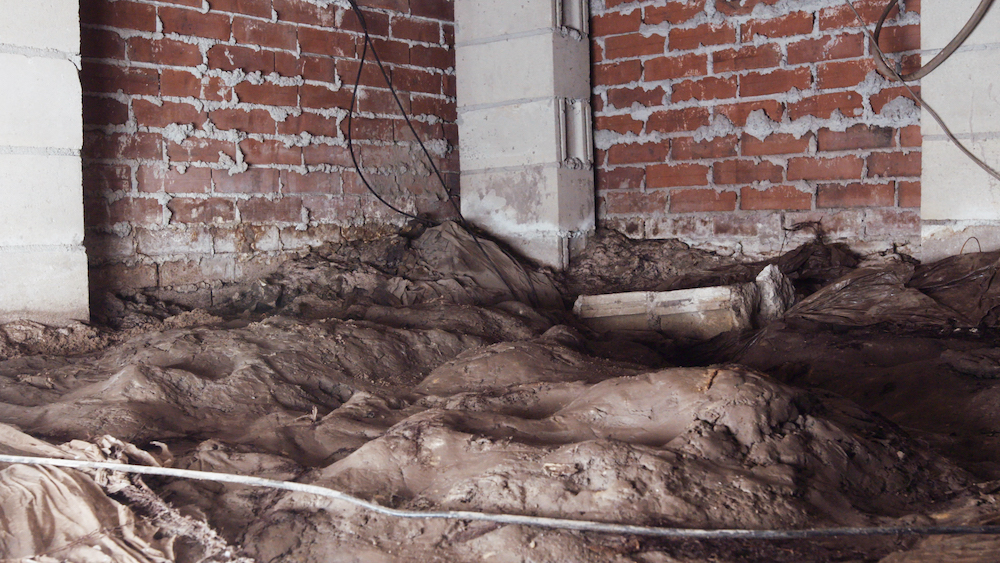 What Causes Crawl Space Damage? 
Crawl Spaces can bear damage from termites, poor construction, foundation problems, and moisture damage. Moisture damage specifically can be caused by the following factors: 
The surrounding landscape is sloping towards your home, encouraging water to collect around foundation walls.
Your gutters or downspouts are damaged or directing water towards your home.
A broken water line or pipe inside your home is leaking significant amounts of water, and that water is collecting in the lowest part of your home–your crawl space.
Excess soil moisture in nonencapsulated crawl spaces seeps into your home's air and foundation.
How Do I Know When I Need Crawl Space Repair?
Untreated crawl spaces raise three primary concerns for homeowners: structural issues, air quality, and water damage. If you choose to forgo or have acquired a home in Richmond without crawl space waterproofing or encapsulation, you'll want to be cautious of the following conditions:
Structural issues: Sagging and uneven floors, cracks in walls, sticking windows, and doors that won't shut.
Poor Air Quality: Musty odors, mold and mildew, humidity, and high energy bills.
Water Damage: Rotting or deteriorating wood framing, standing water, condensation in insulation, insect infestation.
At the first sign of conditions that may indicate water damage, Stable Foundations is a call away and ready to help! With your free inspection, our Richmond crawl space repair, waterproofing, and encapsulation experts can thoroughly asses the situation and provide recommendations for next steps. We'll keep in mind your home's history and location, as well as your family's budget, to ensure your crawl space is restored and future damage is prevented!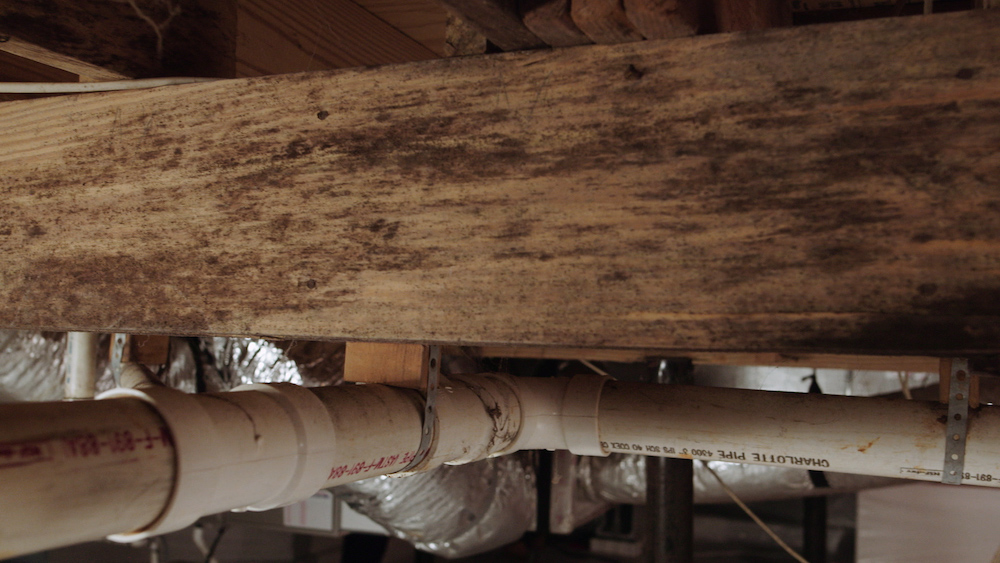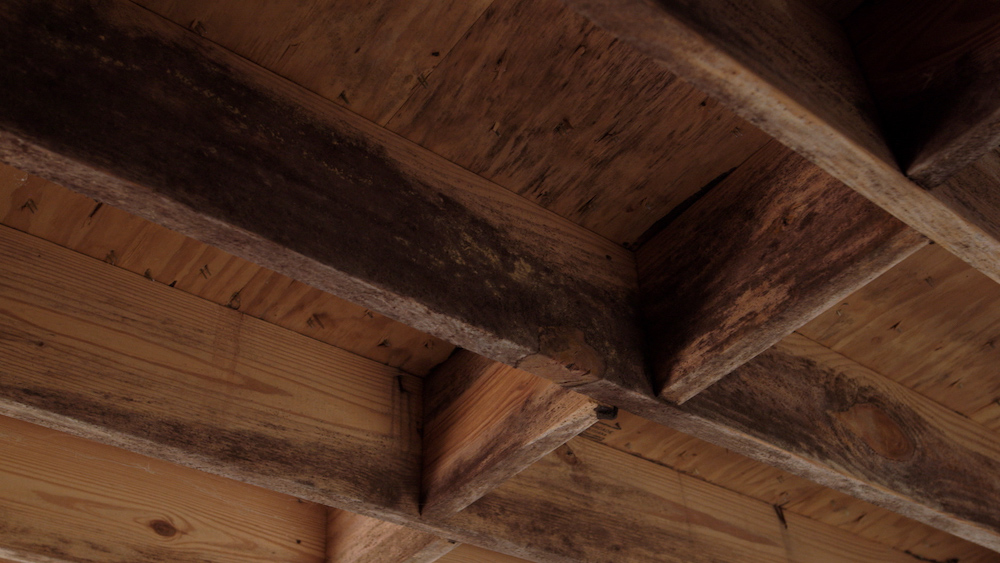 Crawl Space Repair and Preventing Further Damage
Perhaps you've purchased or constructed a new home and want to be proactive–that's great! We offer Richmond crawl space repair, waterproofing, and encapsulation services to homeowners who want to prevent water from creating havoc on their property. You can read more about these services below! 
If you've noticed water damage throughout your home and suspect your crawl space is the problem, we're ready to help! Whether past waterproofing measures were not installed correctly, or your crawl space has yet to be treated, our staff can help you diagnose the problem and find a solution that best for your home, your family, and your budget. 
Repairing Crawl Space Damage
If excess crawl space moisture has already caused significant water damage on your property, we'll be sure to address the issue and provide the resources and support you need to recover any losses. Whether that means repairing wood, filling cracks in foundation walls, treating mold, or replacing insulation, we'll make sure you have the guidance you need to feel confident in your home's restoration.
Preventing Future Water Damage
After we have addressed home repairs, the next step will be installing methods that prevent future crawl space damage. We offer two solutions for addressing crawl space moisture control: crawl space waterproofing and crawl space encapsulation.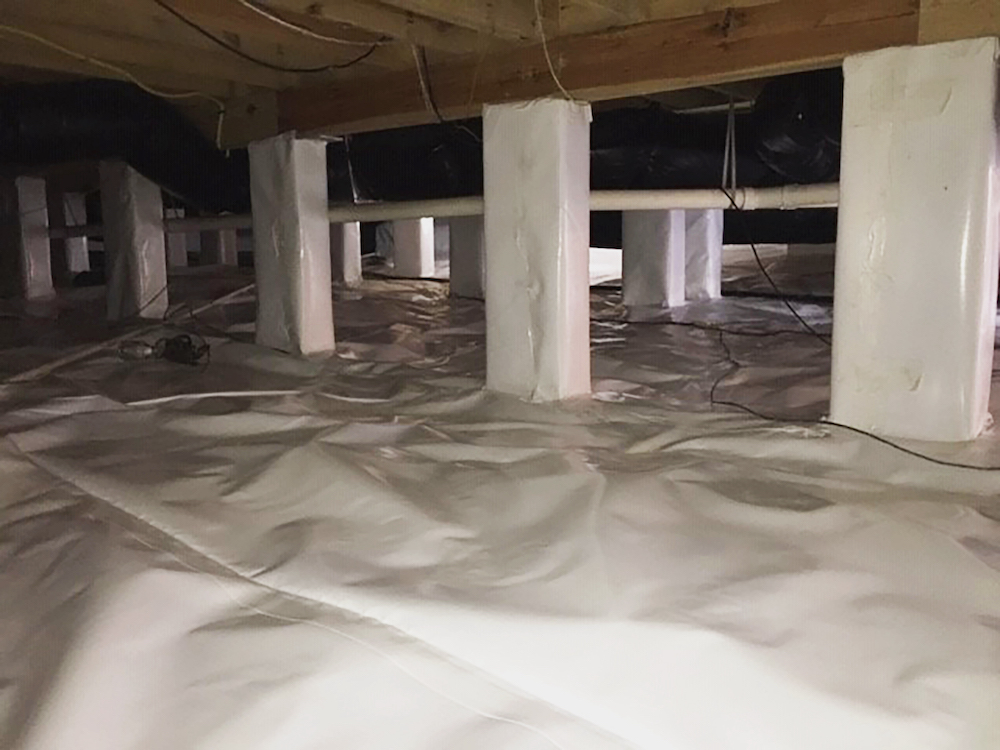 At Stable Foundations, our primary method of Richmond crawl space waterproofing is the Hydraway® Drainage System. This solution involves installing a sump pump to direct water away from your crawl space and foundation. 
Over the last 25 years, our Richmond crawl space repair experts have perfected the crawl space encapsulation process, ensuring homeowners enjoy peace of mind knowing their property is protected. Our process involves eliminating mold and termites, insulating walls, sealing cracks and voids, and wrapping the entirety of the space with the strongest vapor barrier on the market. 
Contact Stable Foundations for Crawl Space Repair in Richmond, VA
With 25 years of experience and a commitment to providing trustworthy, reliable service, Stable Foundations is Richmond's preferred crawl space repair, waterproofing, and encapsulation company. For three generations, our family-owned company has aimed to provide homeowners with the best solutions for their homes and families. Call us today to schedule your free inspection!