The Stable Foundations "Above and Beyond Customer Service Program"
At Stable Foundations, we take pride in our customer service and always provide complete transparency with each one of our customers.
As a homeowner or business owner, we realize that foundation or crawl space repair can seem like a daunting process and presents a lot of questions. At Stable Foundations, we make foundation repairs in Richmond simple and easy.
Our representatives are more than happy to come to your house in the Richmond area and beyond in Virginia to provide a comprehensive inspection and answer all of your questions. Not only do we find solutions to the problem, but we educate our customers along the way so you know what's happening with your home and what to look out for in the future. That is why Stable Foundations is a trusted Richmond area foundation repair company.
What's Included in the Program
Total dedication to our customers and a passionate commitment to service excellence Advanced expertise in engineering and extensive experience in overcoming even the most challenging foundation problems
Hand-selected, highly-trained, and carefully screened service representatives committed to protecting every home and business as if it were their own
A comprehensive inspection of your foundation, no-obligation estimate, and professional consultation without any sales pressure
Convenient scheduling that is sensitive to the demands of your family's busy life A dedicated project manager that will plan, supervise, and ensure successful completion and your 100% customer satisfaction
A detailed project plan utilizing the best technology in the optimal location in order to permanently restore the integrity of your foundation.
Meticulous project planning that protects and preserves your yard and landscaping
Transferable, lifetime warranties
Your Dedicated Project Manager
The Above and Beyond Customer Service Program provides you with a dedicated project manager that will walk you through the entire process.
From a homeowner's perspective, we realize it can be tough working with several different representatives from the same company as it can get confusing and communication can get lost in translation.
That's why you will be provided with one project manager that will be very familiar with your home or business' situation. From planning to project completion, they will be your go-to person to answer all of your questions and provide education along the way so you know exactly what's happening at every step of the process. Our experienced project managers serve the residents of the Richmond area with top-tier foundation repair, waterproofing, and customer service.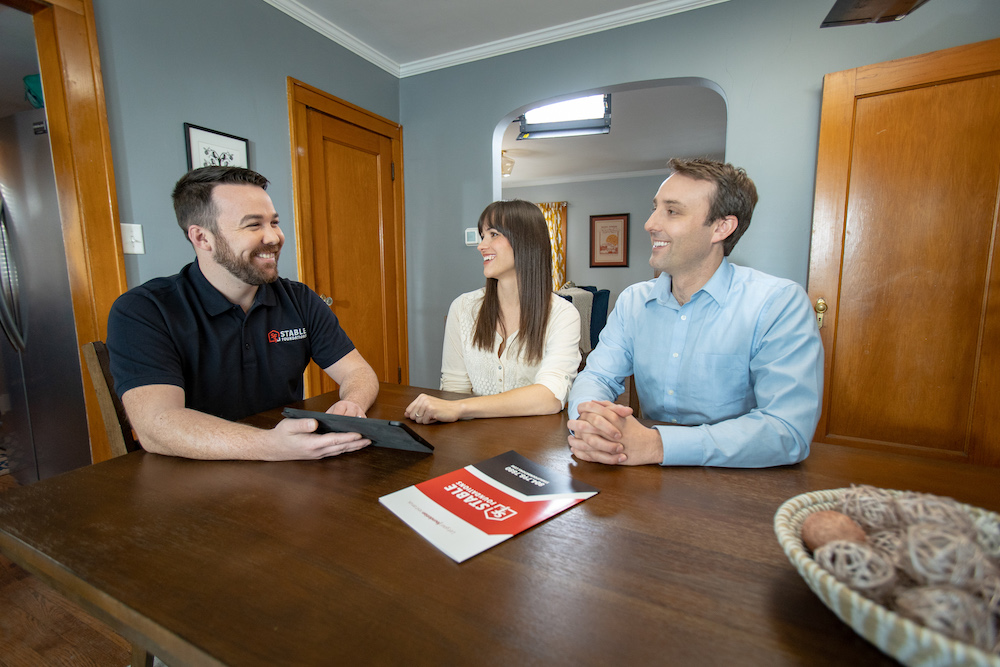 Commercial and Residential Services
Whether you are a commercial or residential customer, everyone we work with gets the same level of customer service. We proudly provide our services to both businesses and homeowners throughout the Virginia area, and no project is too big or too small for our team.
The program is available for all customers to ensure that you receive all the support you need as we work on your home or business property.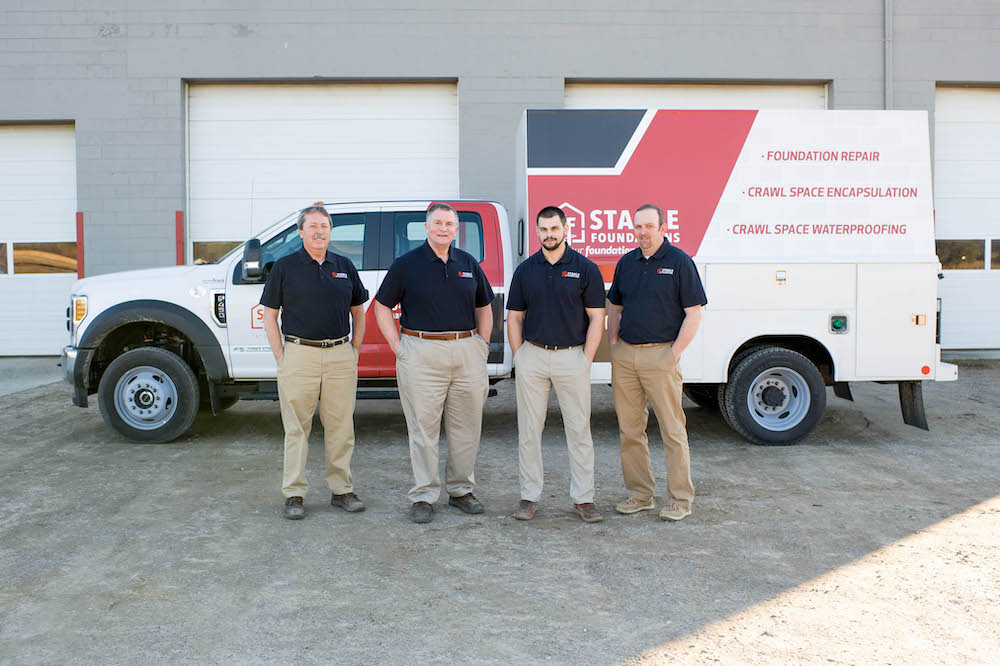 Why Choose Stable Foundations
We are deeply committed to doing the right thing for each of our customers without any sales pressure. We will never recommend a solution that isn't right for your home or business and won't push you to make a decision if there is no need for any foundation or crawl space repair.
Each customer is treated with complete honesty and integrity. A common complaint among foundation repair companies is that a lot of customers feel that they don't get enough transparency into exactly what's happening with their property.
At Stable Foundations, we make it a point to provide complete transparency for each customer and want you to feel completely comfortable with the entire process.
A Third-Generation Company
We are proud to be a family-owned, third-generation company. What this means for our customers is that we stand by what we say and take great pride in providing the best customer service possible.
For over 25 years, we have helped customers throughout Virginia with foundation and crawl space repair solutions.
Contact Stable Foundations to schedule your foundation repair or free inspection in Richmond today!