DRILLED PIERS IN RICHMOND
Helical pier and pile systems are a collection of steel, concrete, or wooden columns installed into the ground to support the weight of a structure and ensure its foundational support and its vertical and horizontal stability. There is relatively little difference between deep foundation pier and pile systems, except piers are usually attached firmly to stable, supportive soil, while piles depend on the axial and longitudinal forces of the soil to remain supportive. A drilled pier in Richmond is nearly identical to a pile, with only one significant difference. A drilled pier is usually substantially larger so that it can be installed at deeper stratums to support more massive loads. For comparison, think of a typical Richmond home foundation juxtaposed with the foundation needed for a cell tower, a highway overpass, or the World Trade Center. An advantage of a drilled pier is its ability to handle the same load as a group of helical piers or piles and to withstand greater lateral forces.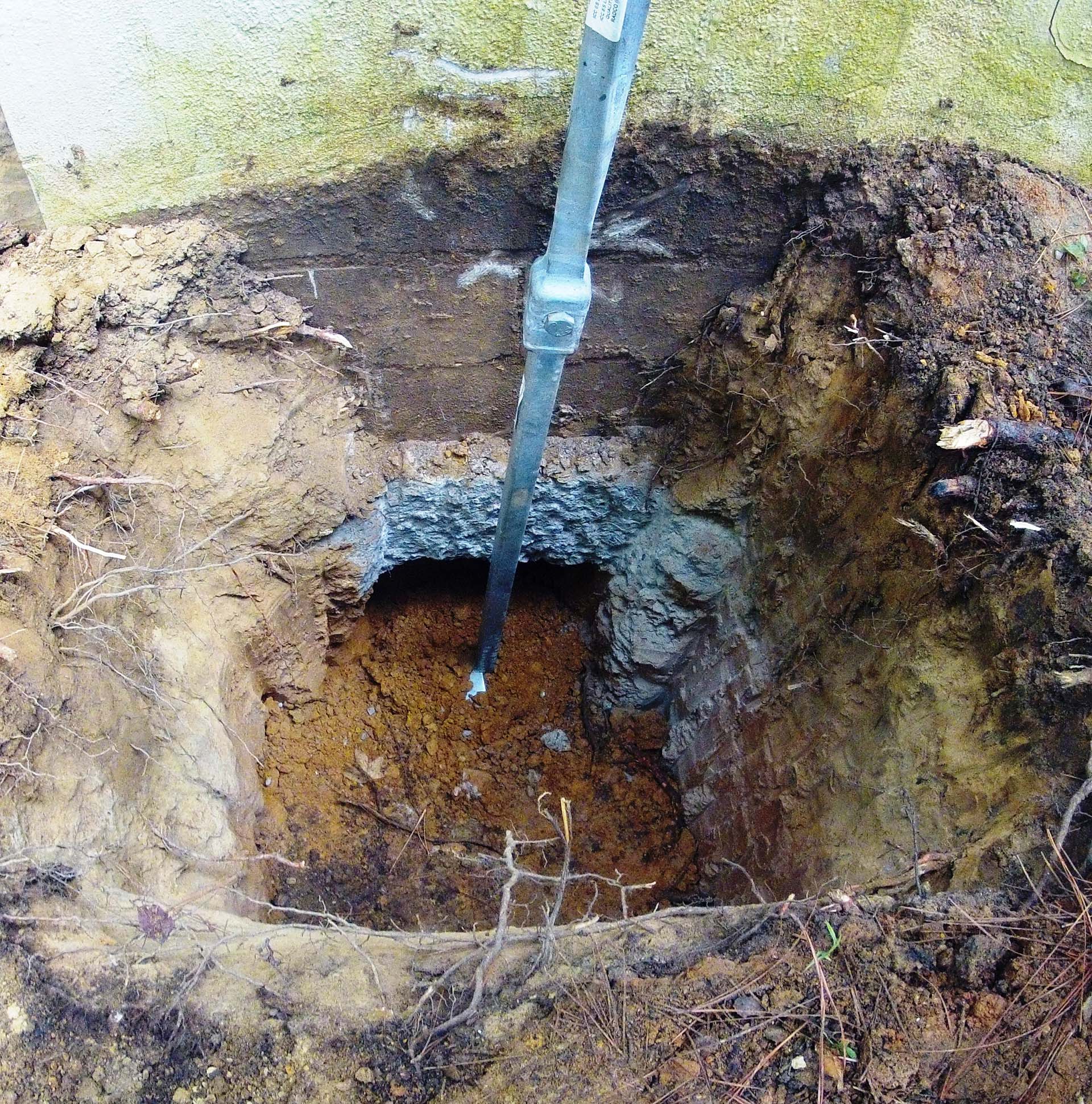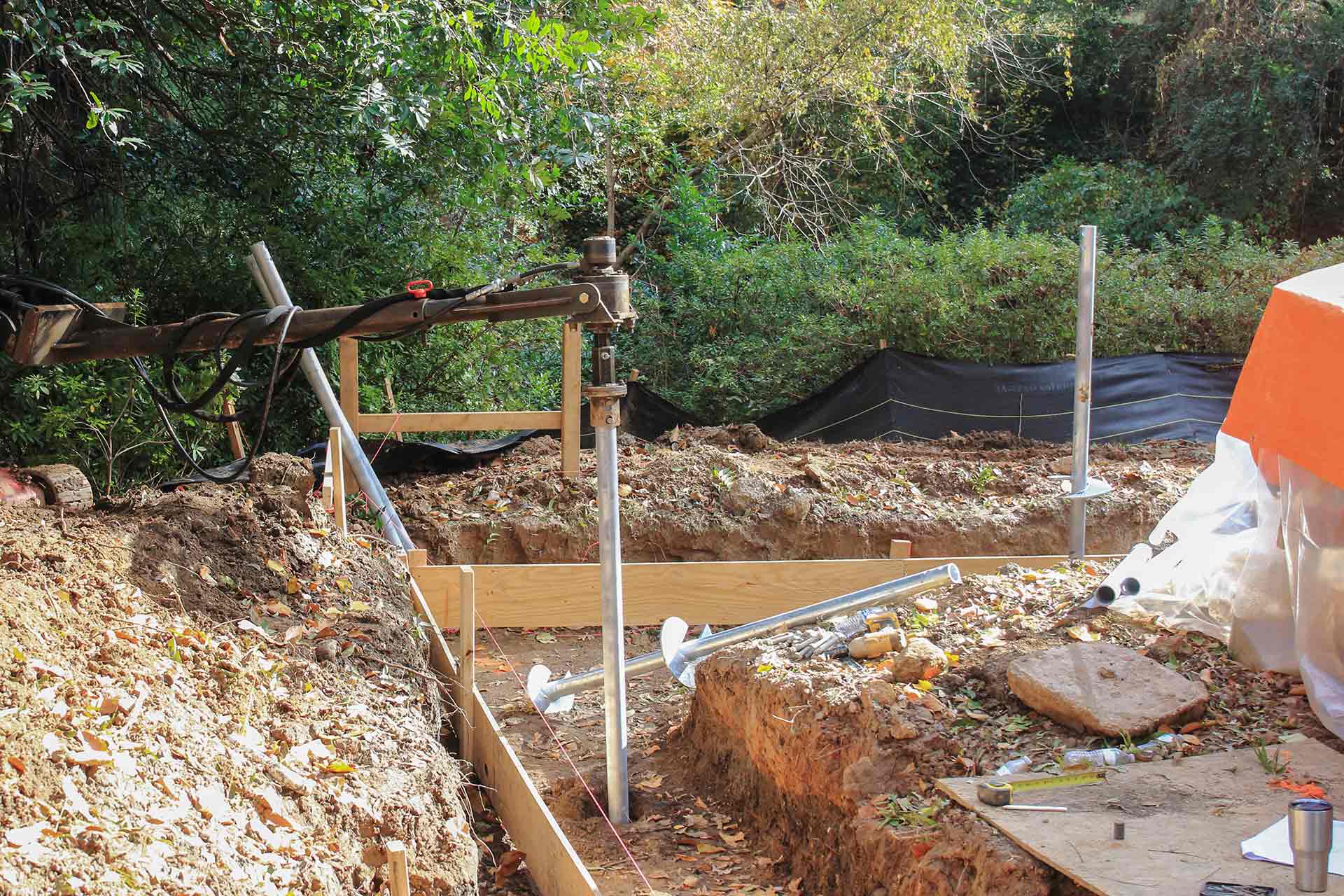 Drilled Pier Installation
Our drilled pier foundation repair process in Richmond involves an auger large enough to excavate a circular hole large enough to accommodate the base and circumference of the pier. When the pier is in place, we construct a reinforcement cage out of rebar, which we fill with concrete. This process can be done in soils that are sandy, rich in clay composition, or have rocky content.
We Cover All Your Foundation Solutions
Big jobs, small jobs, and all the jobs in between for Richmond foundation repair, Stable Foundations has been your premier contractor for structural stability solutions and crawl space waterproofing for more than 25 years. We've built our third-generation, family-owned business upon our personal foundation of honesty, integrity, and a dedication to impeccable customer satisfaction that ensures we get the job done right the first time, every time. Whatever foundation repairs your Richmond home or business needs, we can do it. Reach out to us for your free consultation and inspection.