Basement Wall Repair In Richmond
At Stable Foundations, we know the importance you place on the safety of your family and the structural stability of your home.
If the stability of your basement walls appears to be compromised, trust in our team to provide basement wall repair that will restore your home and keep your family protected. Our Richmond basement wall repair and restoration system not only repairs horizontal foundation cracks and bowing basement walls, but it also permanently straightens your foundation and prevents future damage.
We realize that structural repairs to your home can seem overwhelming and daunting. That's why our team of Richmond basement wall repair and restoration contractors provides education in every situation we encounter—during our complimentary consultation, we'll inspect your foundation and give you insight on the cause and severity of the damage. When it comes time to think about your repair options, we value complete honesty and transparency above all else. Call Stable Foundations today to schedule your free consultation!
BASEMENT WALL REPAIR SOLUTIONS FROM STABLE FOUNDATIONS
For basement and concrete wall crack repair, we proudly offer our customers the StrongHold™ Carbon Fiber Repair System. Known for its superior reputation on the market for strength and durability, we have installed many StrongHold™ systems in homes across VA to repair bowing or buckling basement walls.
WHY WE USE THE STRONGHOLD™ CARBON FIBER REPAIR SYSTEM
Carbon fiber—it's 10 times stronger than steel, yet light (40 times lighter than steel) enough to be discrete. With that amount of strength and versatility, carbon fiber is the perfect option for basement wall repair. 
When installed, the StrongHold™ Carbon Fiber Reinforced Polymers (CFRP's) provide the required tensile force—or tension—needed to develop the compressive strength and create a "balanced" situation within the wall. The result is a strengthened foundation wall that won't give way to bowing and buckling due to soil pressure. 
StrongHold™ Carbon Fiber Basement Wall Repair Advantages
Extremely thin: At only 1/10 an inch thick, the StrongHold™ Carbon Fiber strips lay almost completely flat against your foundation or basement walls. No need for expensive cover-ups or a loss of storage space!
Maintenance-free: Unlike other basement wall repair systems, the StrongHold™ Carbon Fiber system is maintenance-free and will never corrode.
Quick installation: No heavy equipment. No excavation. No mess. Because of the simplicity of the StrongHold™ installation process, projects are stress-free and are typically finished within a day.
Have complete peace of mind with the StrongHold™ system as it permanently straightens your walls and restores your home's structural stability.
BENEFITS OF BASEMENT CRACK REPAIR
Like any structural issue with your home, bowing or buckling walls will only get worse if left untreated. If you start to even subtle signs of bowing walls, it's best to contact us immediately for your free inspection.
Benefits of basement wall repair include:
Improve your home's structural stability
Avoid more expensive issues in the future
Increase your home's value
Improve the safety of your home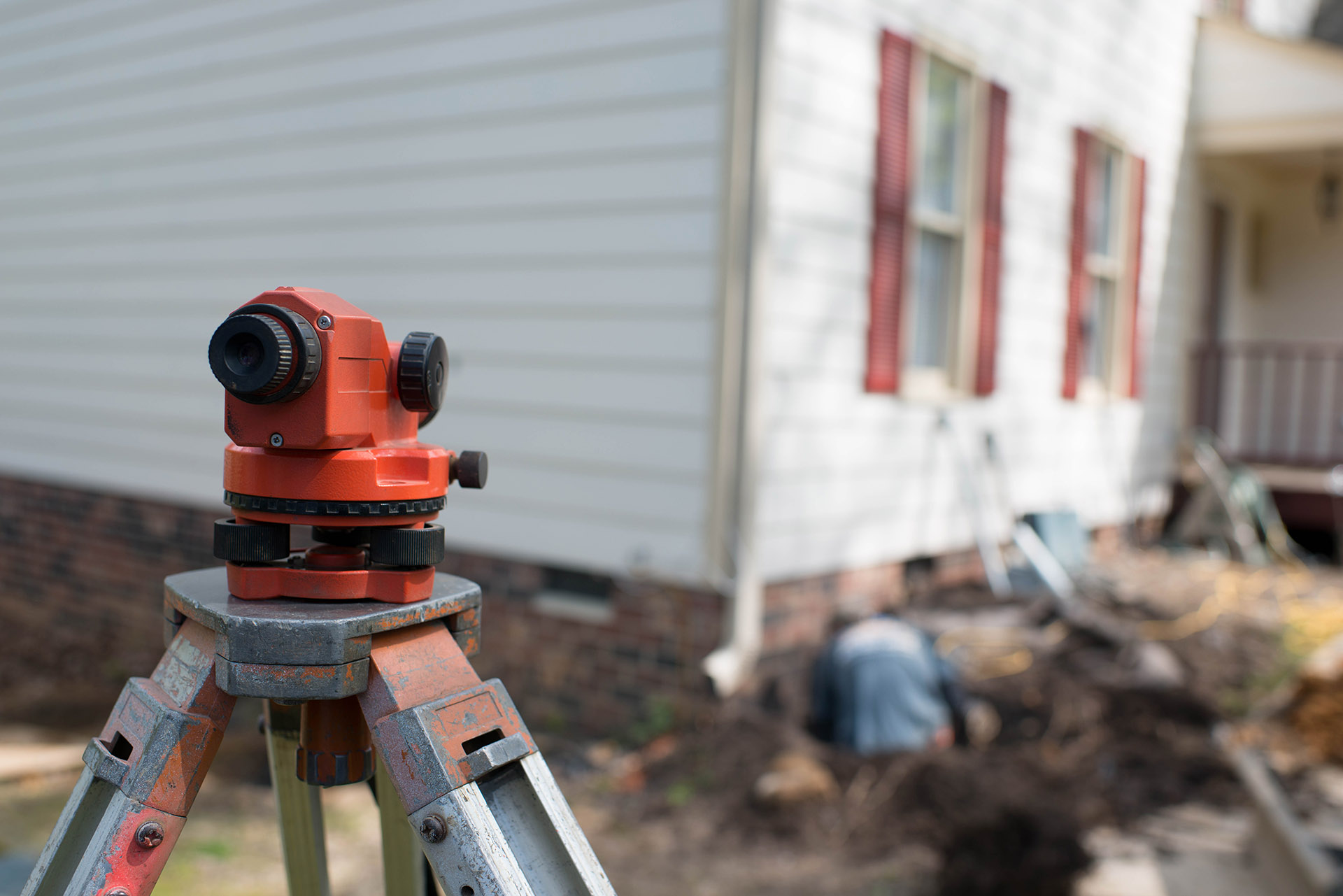 How do I know when I need to call an expert for basement wall repair?
Knowing when to call an expert for foundation or basement wall repair can be difficult, especially if your basement only functions as seldom-used storage space. 
Knowing the symptoms and causes of bowing, buckling walls can help you be proactive about wall repair, saving you time and money in the future. 
Symptoms of Bowing or Buckling Walls
While some symptoms of bowing walls may be easy to detect, other symptoms may not be as easy to detect. Depending on the pressure that is being exerted on your walls, the damage may be extensive or minor by the time you notice. This can be a clear indicator that you may be in need of our Richmond basement wall repairs or restoration contractors.
No matter what signs of damage your walls are showing, it's best to get your home inspected for basement wall repair sooner rather than later to avoid bigger, more expensive issues down the road.
Symptoms include:
Stairstep cracks
Horizontal cracks
Inward tipping of the wall
Crumbling or buckling along the mortar joints
As a homeowner, it's important to keep a lookout for these kinds of symptoms to avoid bigger issues.
If you notice any major or subtle signs or bowing walls, our team of Richmond basement wall repair and restoration contractors is happy to provide a free inspection to see what type of basement wall repair solution is best for your home.
What Causes Basement Walls Bow and Buckle?
Bowing or buckling walls is a very common sign of foundation damage. As the soils in the ground around your foundation begin to shift, they can put massive amounts of pressure on your foundation.
This pressure can result in the inward bowing or cracking of your basement walls and compromise the structural integrity of your home. Stable Foundations' team of professionals here in Richmond are skilled in basement wall repairs and fixing bowing basement walls.
Hydrostatic pressure is one of the main causes of bowing or buckling walls. As water saturates the ground around your foundation, it puts pressure against your basement walls and causes them to bow inward or buckle. Increased hydrostatic pressure also leads to an increase in the potential for leaks in your basement. Water getting into your basement is yet another symptom of foundation problems as the water is most likely leaking in from the exterior through cracks and gaps. 
EXPANSIVE CLAY AND CONTRACTING SOILS
Changing weather conditions can also cause changes to the soil and these changes can then cause havoc for your foundation and basement walls. 
Expansive clay soil is commonly known for its constant shrinkage and expansion as the water volume changes. Expansions of 10% or more are not uncommon in these types of soil, which creates a great deal of force against your basement walls. 
Even when dry, the clay in the soil can form deep cracks and cause further displacement of the soils, which then removes support from your structure and causes damage in that way. In the case of a sudden rain after a long drought, the fissures caused by the dry cracking clay soil lead to deep penetration of water when it does fall, only compounding the problems of the expansive soil.
Many homes in the Richmond area are built on clay soils that expand and contract, which creates a large need for basement wall repair across the region.
Why Choose Stable Foundations for Basement Wall Repair
We have proudly provided Virginia residents with basement wall repair solutions for over 25 years.
As a family-owned company, we have provided every customer with complete honesty and integrity for three generations. Our Richmond basement wall repair and restoration contractor services also come with a transferable Limited Lifetime Warranty, so you'll always be protected.
Rely on Stable Foundations for all your basement wall repair needs. Contact us today to schedule your free inspection!