FOUNDATION PIERS VS. PILES IN RICHMOND
How Piers and Piles Work
Even though there are subtle differences, foundation piers and piles used in Richmond are so similar, the terms are often used interchangeably. Each of these terms is used as frequently as the other for foundation repair solutions throughout Richmond and the rest of the country. Both systems are deep foundation systems installed beneath a structure to create lift and restore structural stability. While they are similar in design, there are some distinct differences between them that should be taken into consideration when deciding which type of system to use in a particular project.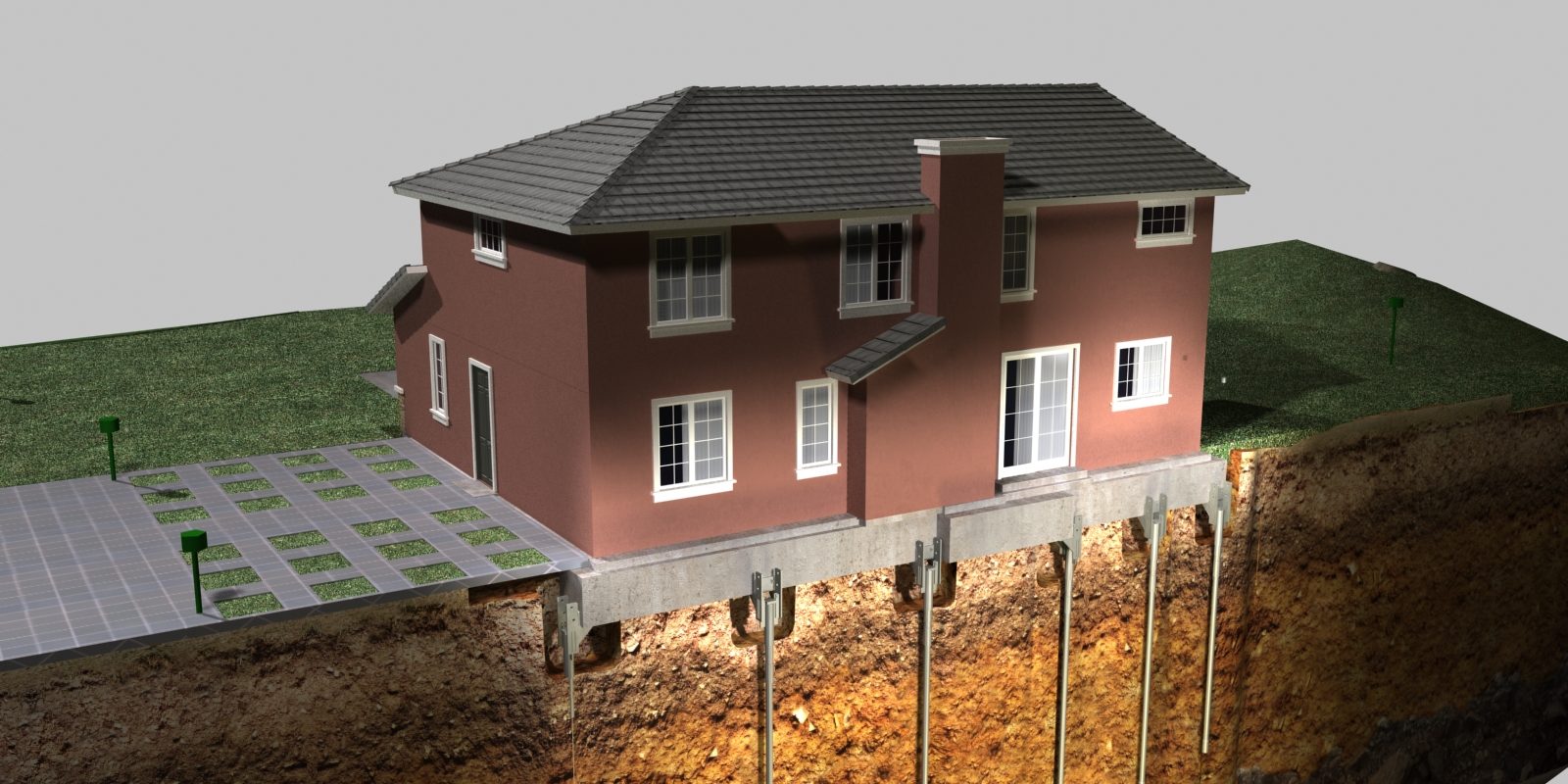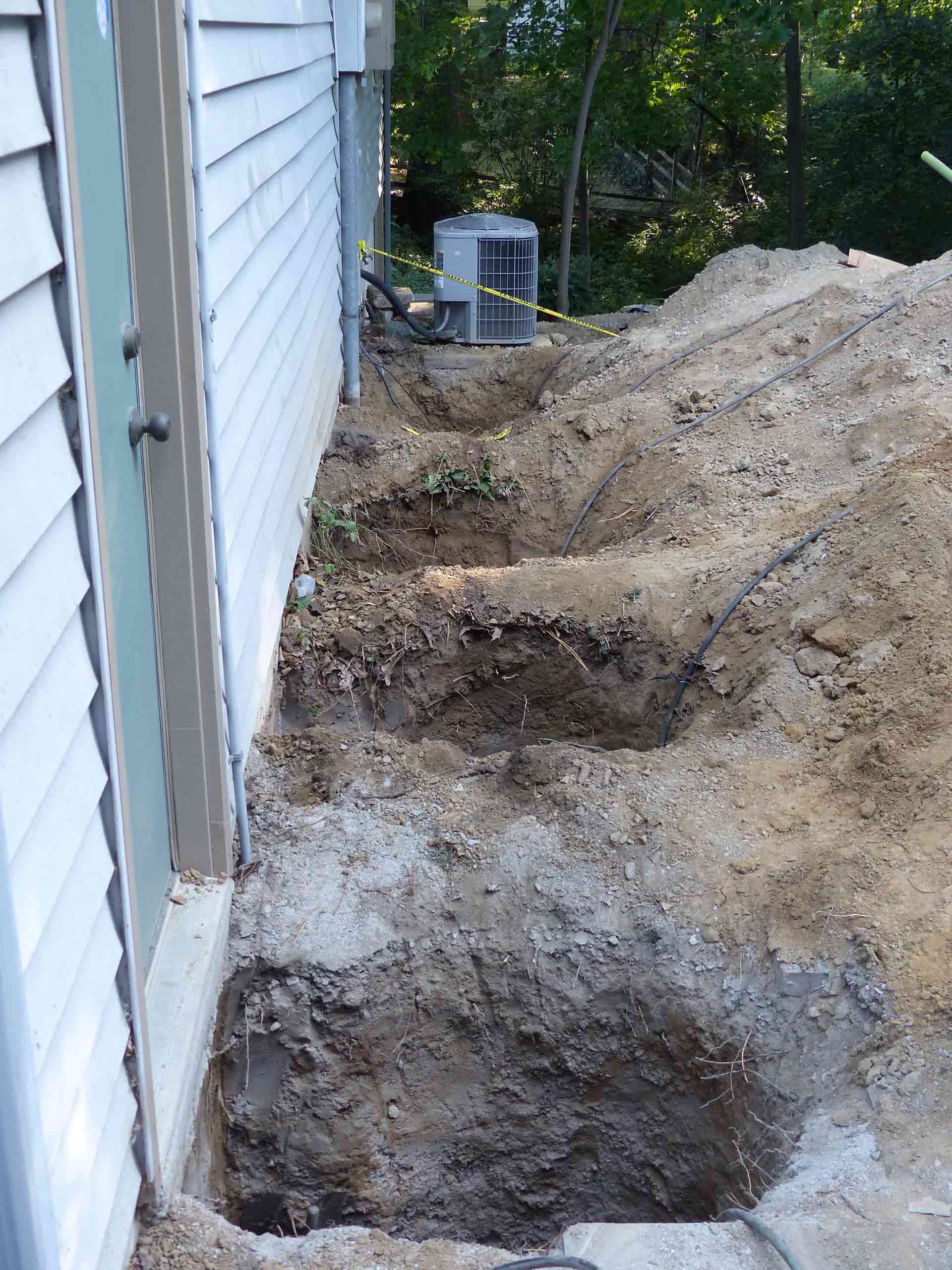 Subtle Differences Between Foundation Piles and Piers
A pile is a concrete, steel, or wood column installed in the ground to bear the load of the structure above it. Soil is excavated from around the pile for the installation of a rebar cage to support the cement that is poured around the pile to stabilize it. The pile is often smaller than a pier and relies on friction (compression) for support. The downside is that a pile is sometimes subject to settling because of its reliance on that compression to maintain its stability.
Helical piers are foundation piers that can be installed at greater depths than piles. They are made of steel and are "screwed" into the ground to reach stable soil that has the capacity to bear the load of the structure being supported by the piers. Because the piers do not rely on the surrounding soil for stability, they can bear a greater load and are a more permanent solution than piles—which makes them a perfect solution in most situations. Stable Foundations takes great pride as a certified installer of CHANCE® products, one of the finest manufacturers in the fountain repair industry.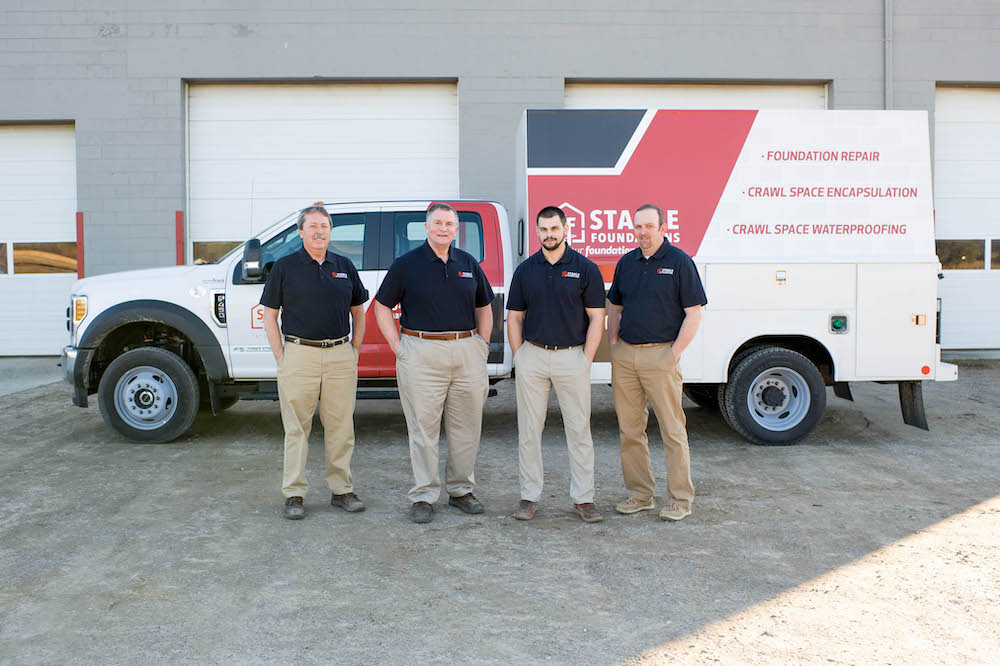 Reach Out to Us for Your Richmond Foundation Repair Solutions
When it comes to crawl space and foundation repair solutions in Richmond like foundation pile or pier installation, you won't find a better company than the professionals at Stable Foundations to provide permanent solutions to stabilize your home or business and to protect them from water damage. We are a third-generation, family-owned company, and for the past 25 years, we've offered superior customer service with a dedication to honesty and integrity in every job we do. Contact us today for a free consultation and foundation inspection.