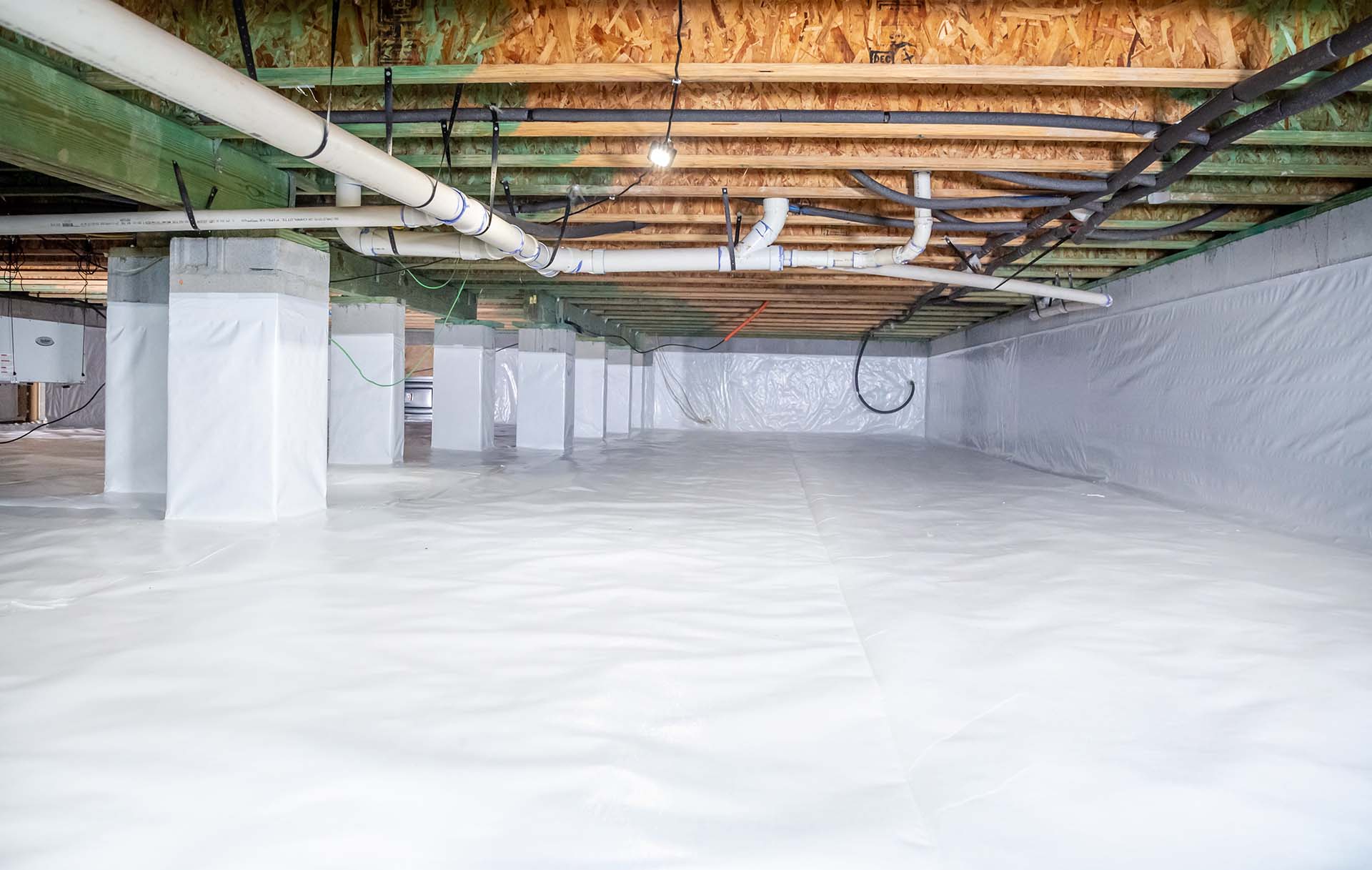 CRAWL SPACE INSULATION IN RICHMOND
Most Virginia homes today have insulation in their crawl spaces. Crawl space insulation functions to reduce temperature fluctuations in your home, improving energy efficiency and air quality. Unfortunately, most homeowners do not realize that your insulation should be checked every decade, especially in humid locations. 
If your home is older than ten years, you likely need to have your insulation inspected. The experts at Stable Foundations offer free crawl space inspections in Richmond and the surrounding areas. Contact us today to learn more.
WHY SHOULD YOU REPLACE YOUR CRAWL SPACE INSULATION?
Over time, old insulation will become affected by moisture in the air. Crawl spaces are especially prone to humid conditions, which speeds up the deterioration of the insulation. When moisture penetrates the fiberglass, it creates mildew and fungi growth in your crawl space, which eventually affects the wood around it. If not treated in time, wood rot will likely happen, which creates the ideal environment for termites to nest. In addition to Eastern Virginia's humid climate, many of the older homes in the region have crawl space vents. These allow even more moisture in and make it easier for bugs to enter your home.
WHAT ARE THE SIGNS THAT YOUR INSULATION NEEDS TO BE REPLACED?
While it's always best to consult with a trained professional, the following signs indicate a reason to call an expert for an inspection:
Higher energy bills than normal
Drafts inside your home
Animal infestations
Decayed material on your crawl space floor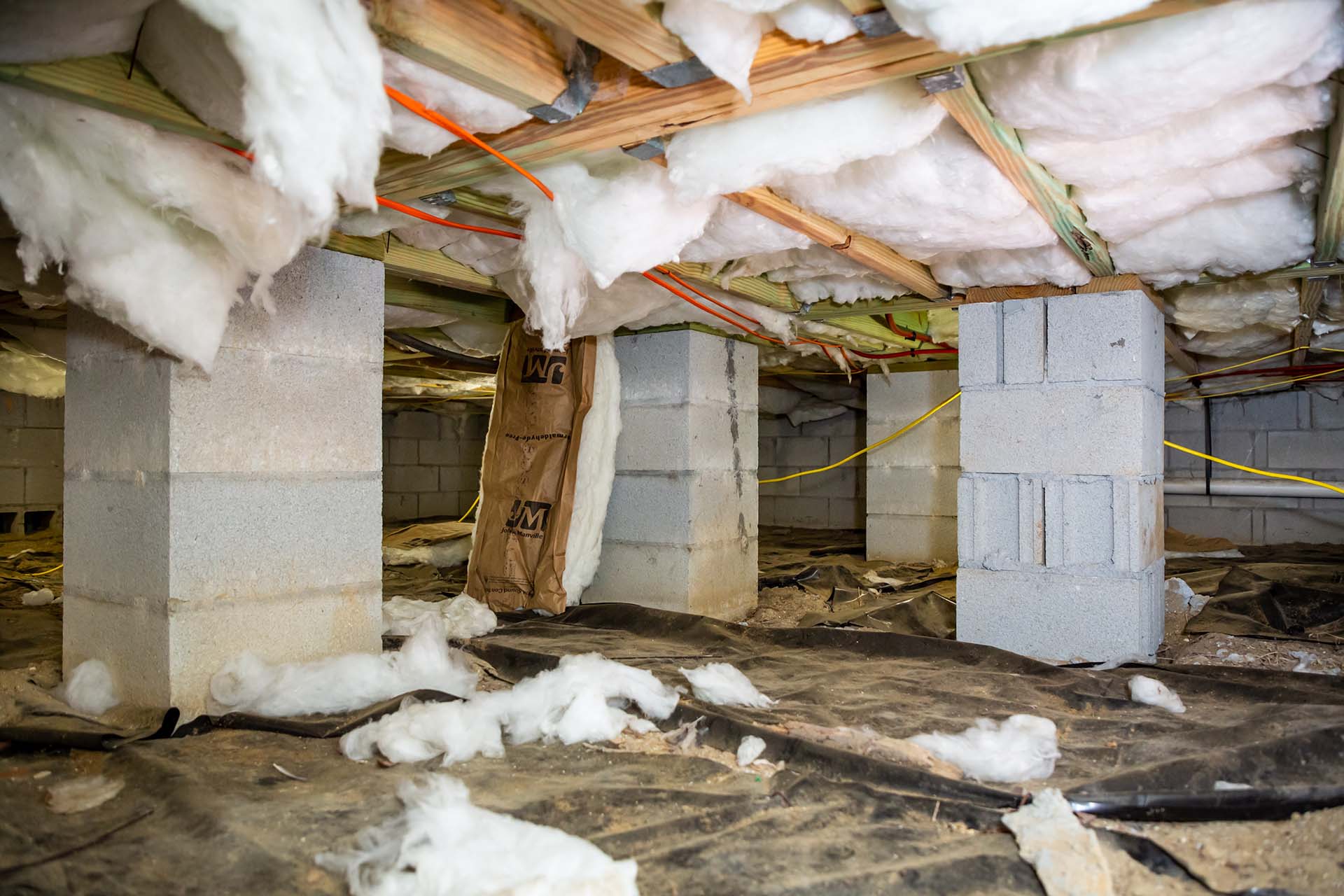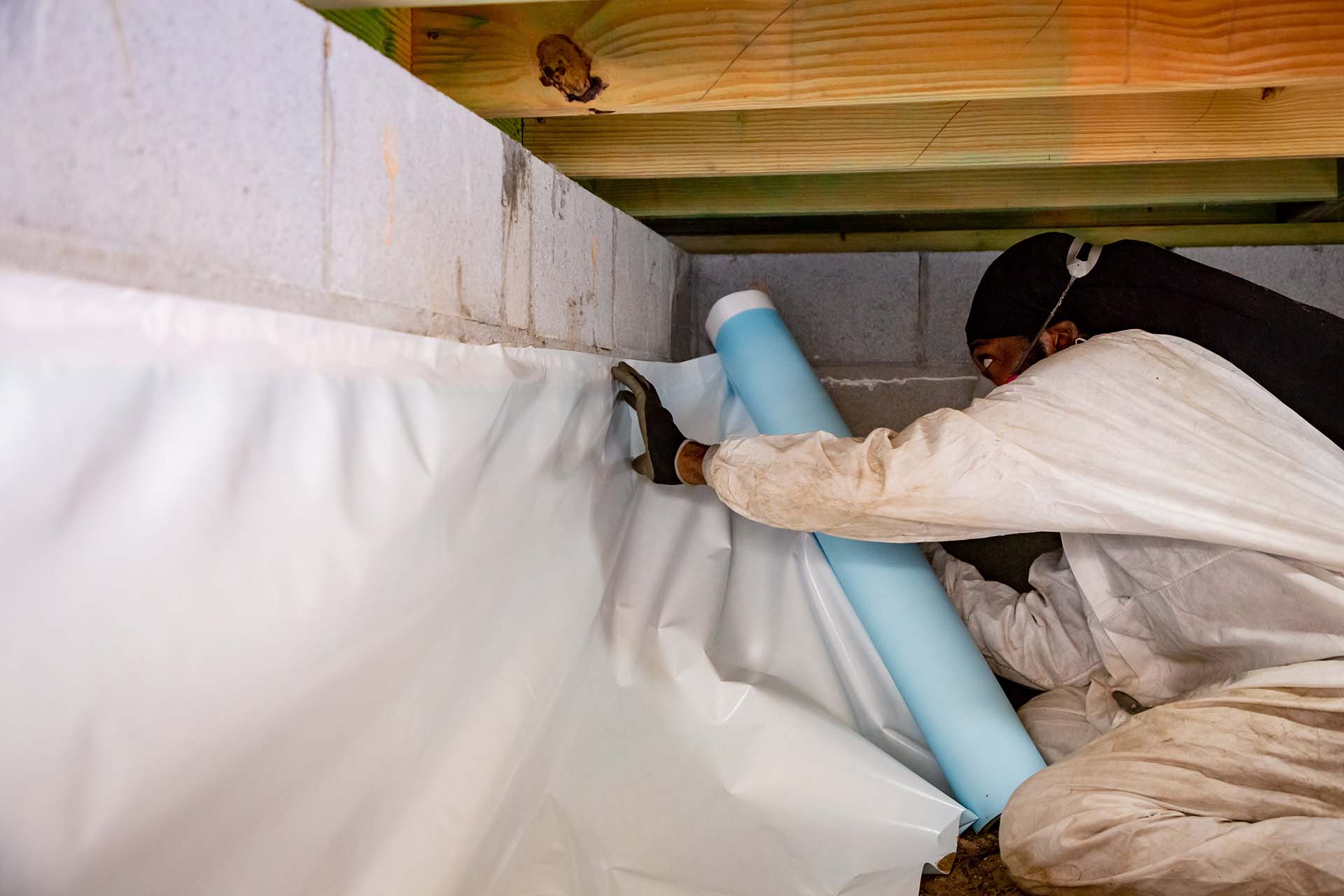 GET A FREE CONSULTATION TODAY
If you think your home needs to be inspected for crawl space insulation replacement, reach out to our team. Our technicians will evaluate your crawl space and start by removing the problem. After removing all the old insulation and building materials, we treat the crawl space with mold abatement and provide you with the next best options to keep your crawl space safe. 
Contact us to schedule your free consultation and protect your home today!